For the first time, I went to visit the Mount Edgcumbe Country Park in Plymouth. The national Camellia collection was planted their from 1976 and counts today 1000 cultivars and species. It is very rich and composed of English, American, Japonese, and Chinese camellias, but also Australian and New zealand varieties. The optimum period to visit the park is mid-april, even if the first blooms begin in January. The entrance is free. From the city of Plymouth there is a ferry to get there. You will need time to visit the park, it is wide and the camellias are grouped into sectors, which may be distant from each other.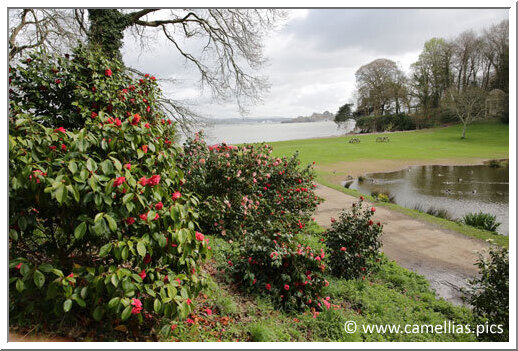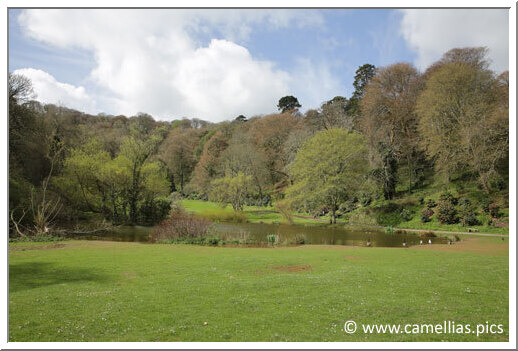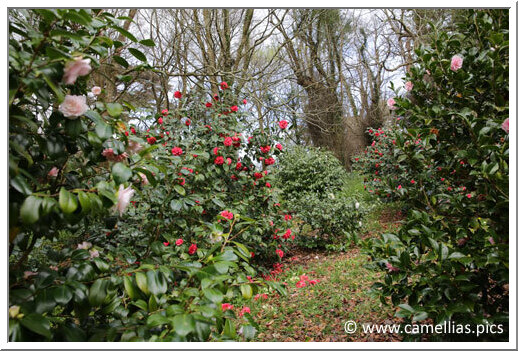 I started my visit by the American sector, followed by the English sector and the Japanese and Chinese sector (all three are near each other). Below are some American obtentions. I made this page with camellias that I had never seen before.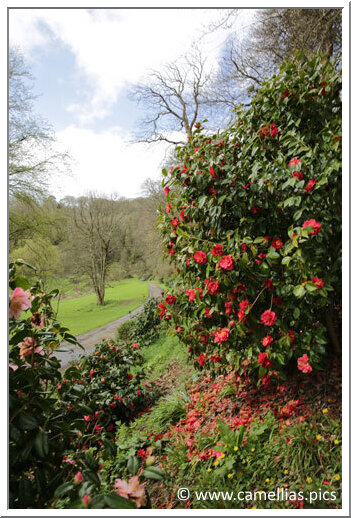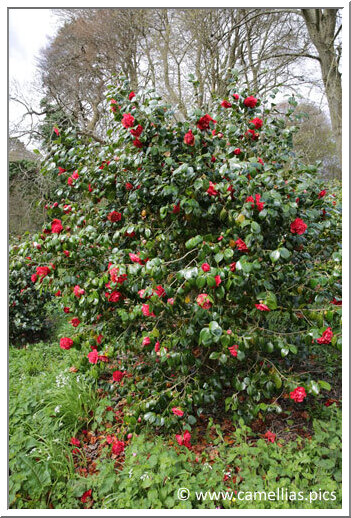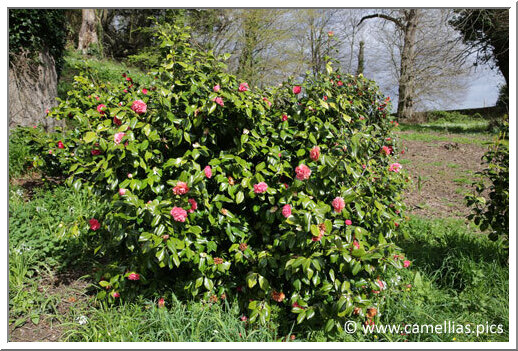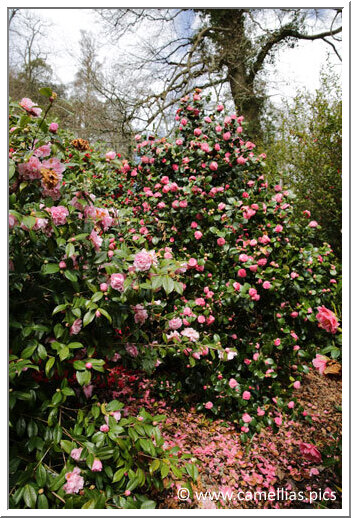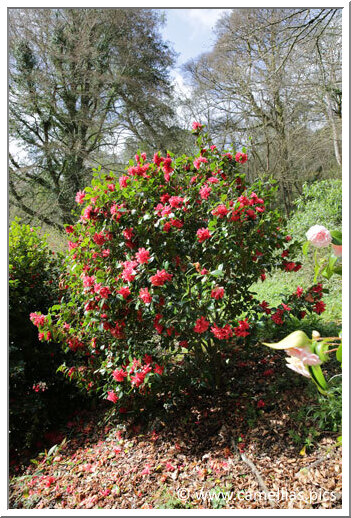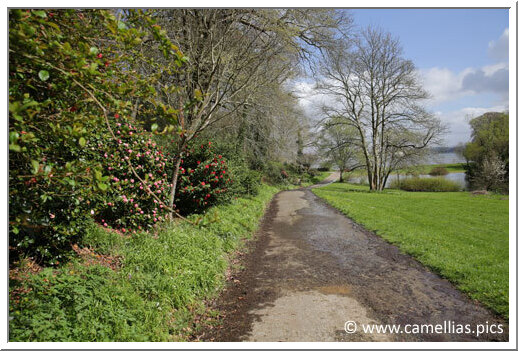 On the other side of the water area, some camellias can be found.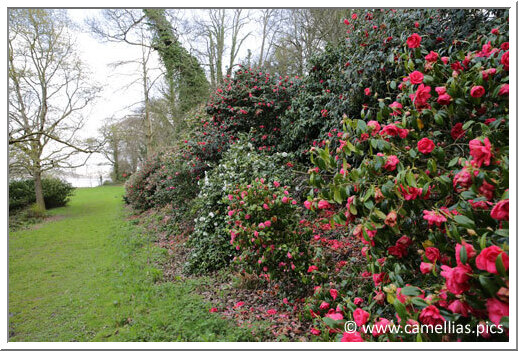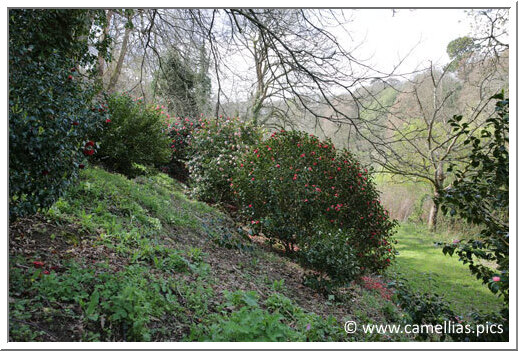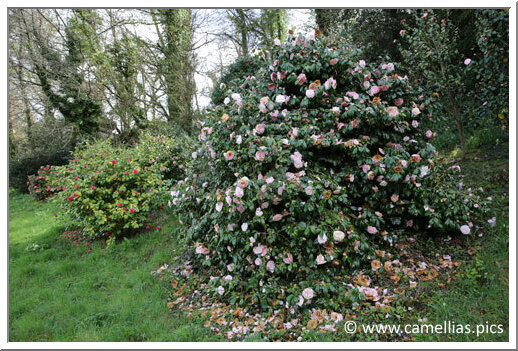 Second part of my visit, I went to the Australian and New-Zealand sector. This second part is very wide, I didn't explore it completely.