Isola Madre is part of the archipelago of the Borromean Islands, on Lake Maggiore. It is still owned by the Borromeo family. It is entirely occupied by an English botanical garden, whose particular climate and the curiosity of its creators have brought together, from the early nineteenth century, a very rich collection of plants, including camellias. The climate has allowed to acclimatize a lot of exotic plants. Access is by boat from Stresa and Baveno. The optimum visit period is late March-early April.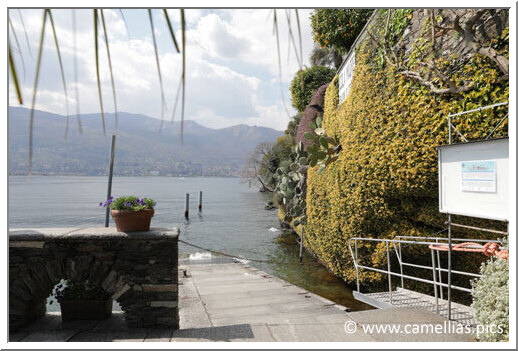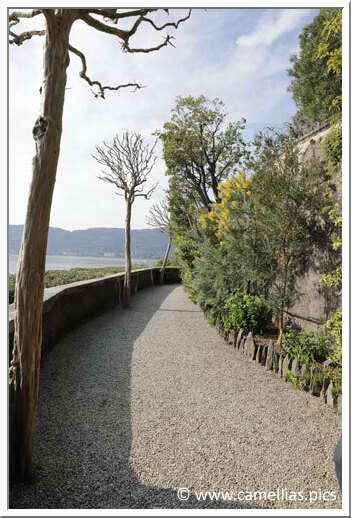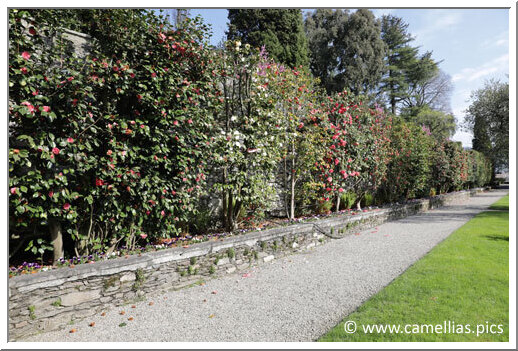 The camellias collection is very rich. Some camellias are local varieties. There are of course Italian camellias.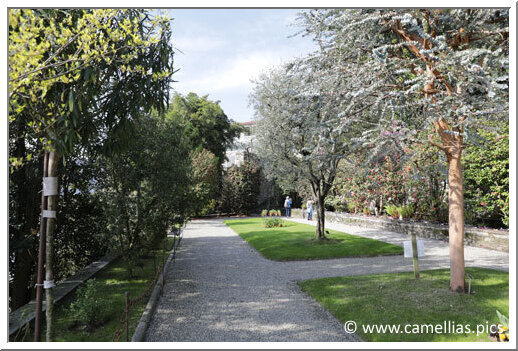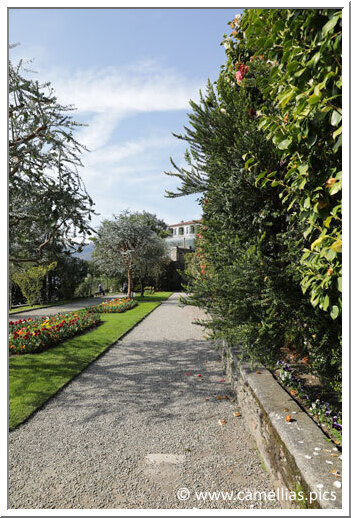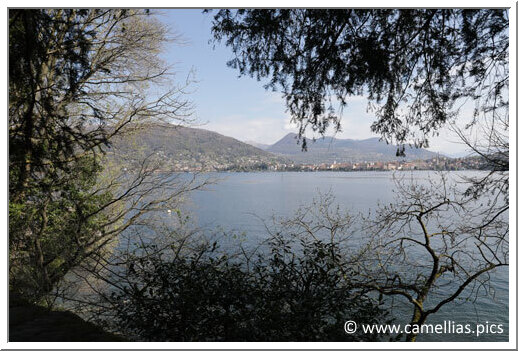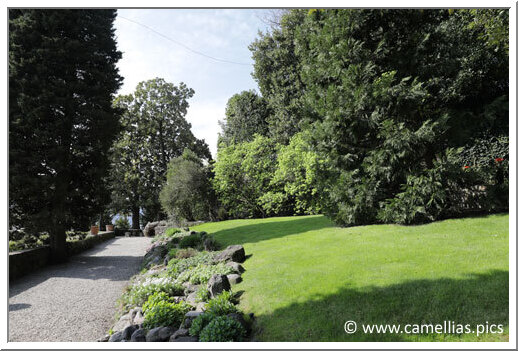 Below, the first camellia planted in Isola Madre and the photo of the flower.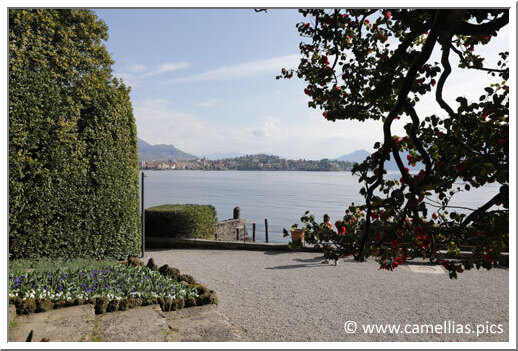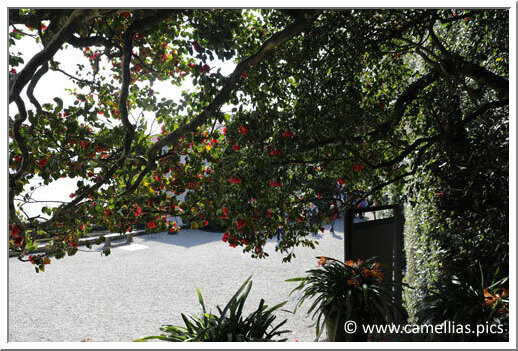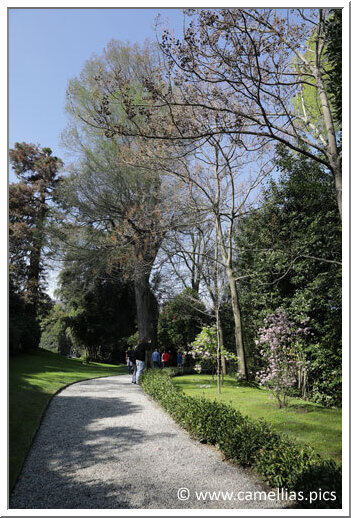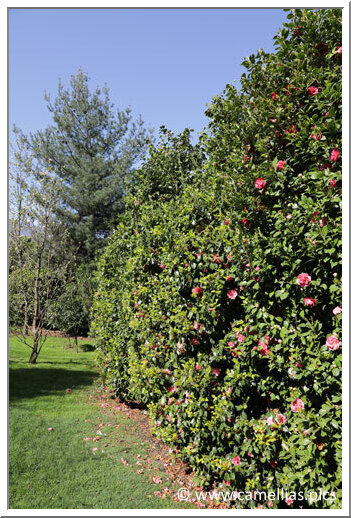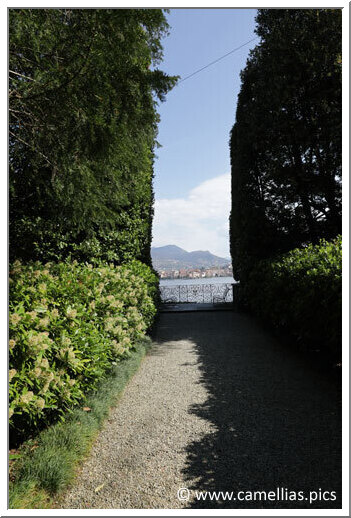 We continue our walk and arrive in the area reticulata.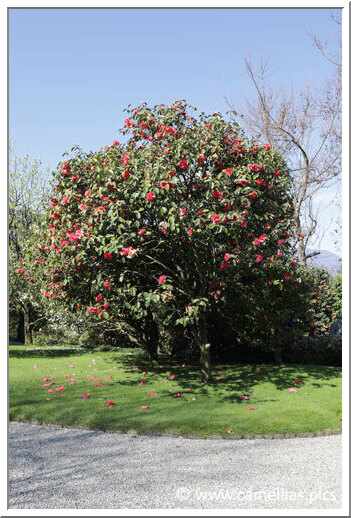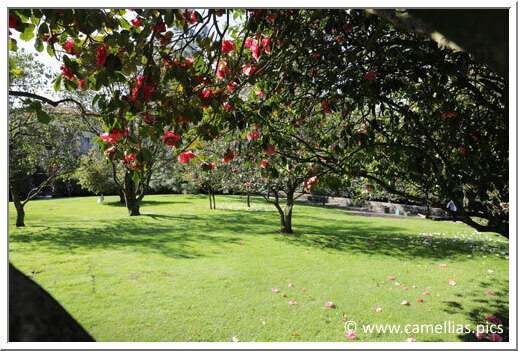 The Magnolias collection is rich and superb. Diversity is the richness of this garden.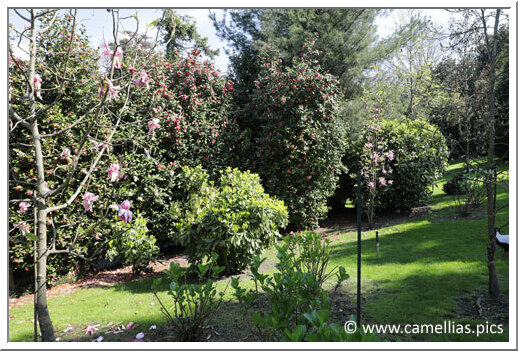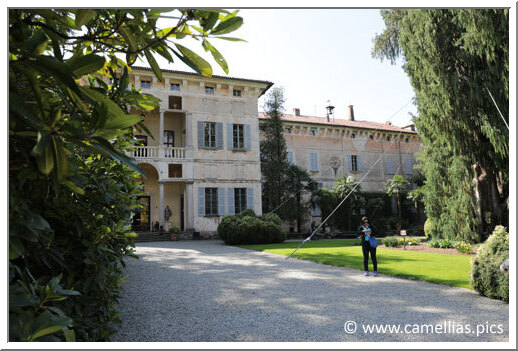 You can also visit the Palace, which dates from the sixteenth century and have a beautiful view on the garden.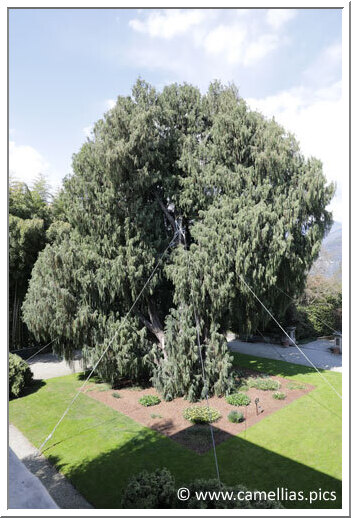 This Kashmir Cypress is a miracle, it was brought down by a storm in June 2006. Everything was done to save him. Today, it is stabilized.