Otto Eisenhut
has created in Vairano (Switzerland, in the Tessin, city of San Nazzaro) a
botanical garden
next to his nursery. From Locarno, it can be accessed by boat (or train) and bus. Time schedules are available at the Tourist Office.
On an area of about 17,000 sqm, a thousand camellias, 450 magnolias and azaleas and other various plants can be found. Since January 2000, the park is managed by a foundation to preserve and maintain it.
The park is particularly remarkable for its topography and its rich collection. The optimum period for a visit is the beginning of April. Admission is 5 CHF. It is a pleasant walk that lasts at least an hour. It is a beautiful place, very different from those I have seen so far, one of my favorite.
I made a second visit in mid-April 2013, a little later in the season. I was able to more fully enjoy the magnificent collection of camellias and magnolias and other azaleas. So, I have updated this page.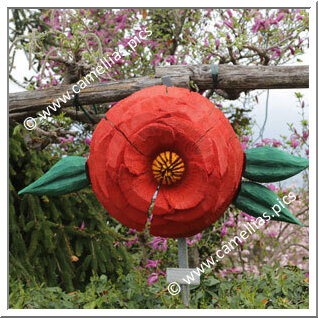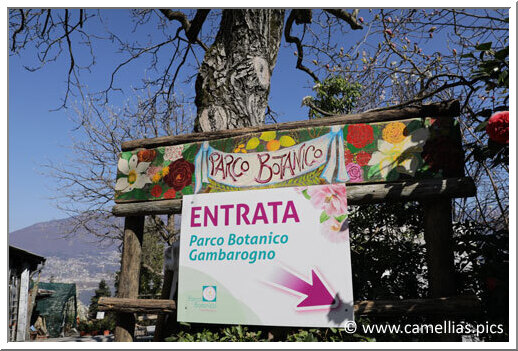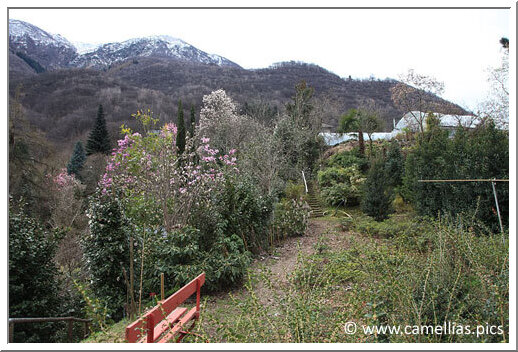 We can see above the Eisenhut nursery greenhouses. Lets walk down to the park,on small paths crisscross the valley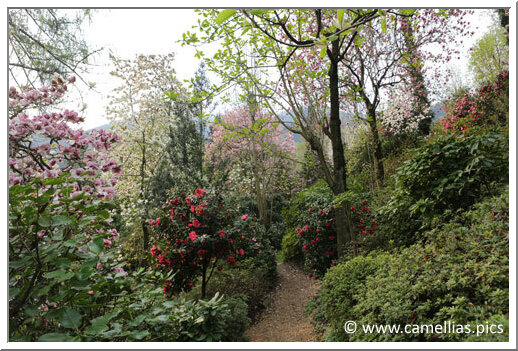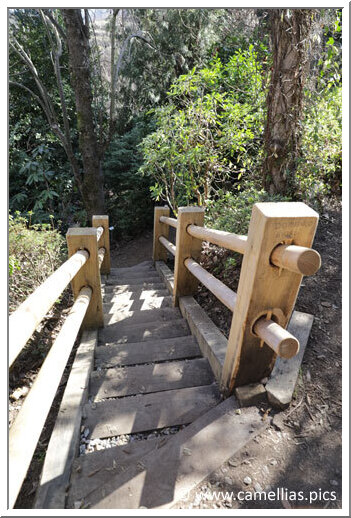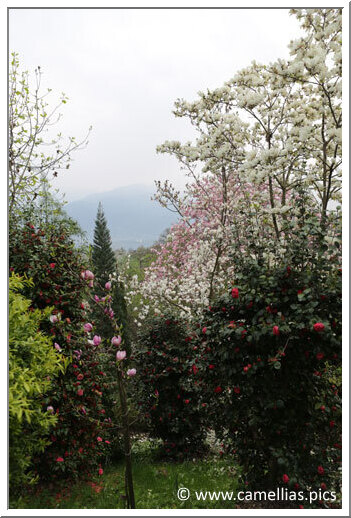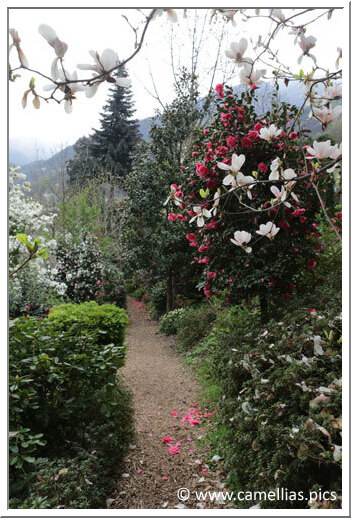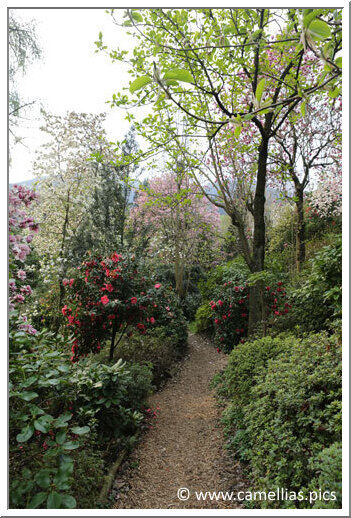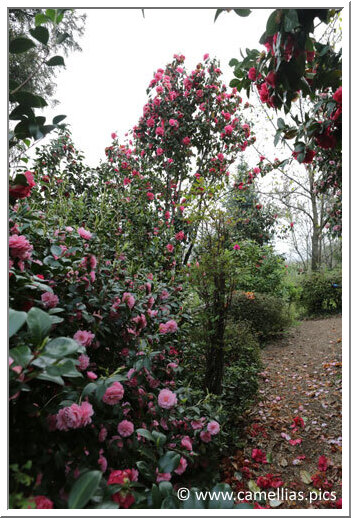 The collection of Magnolias is beautiful, here are some photos for fans.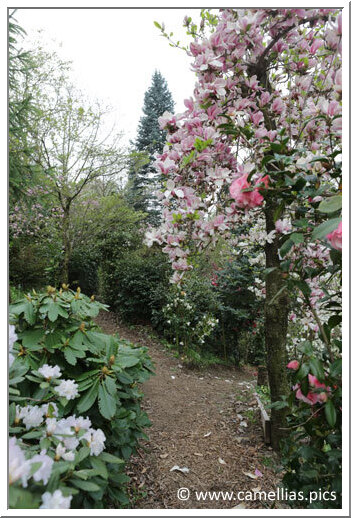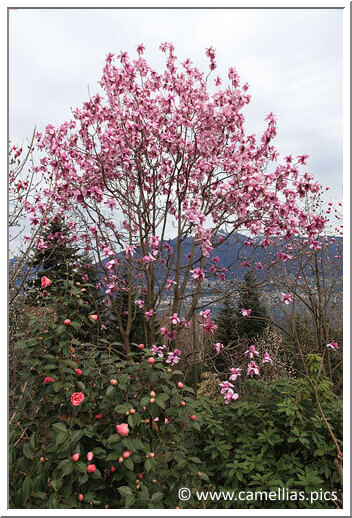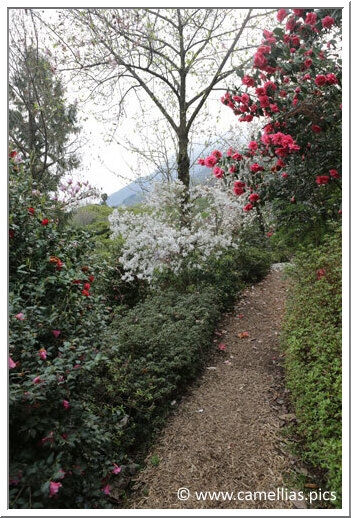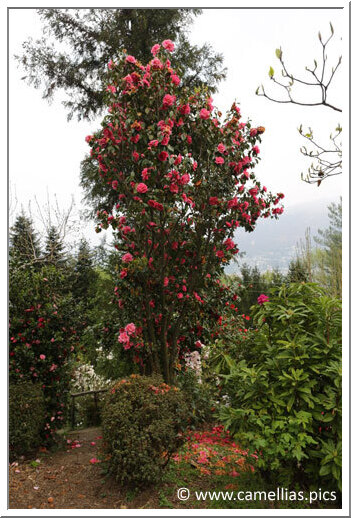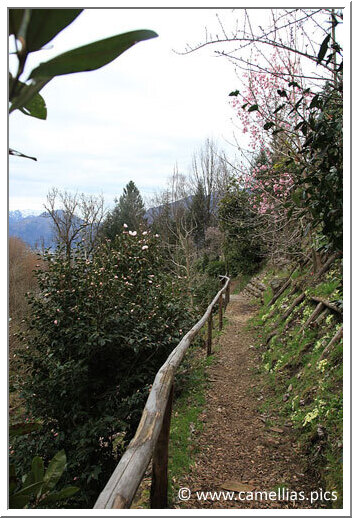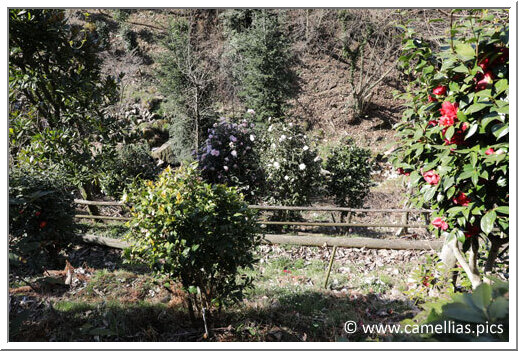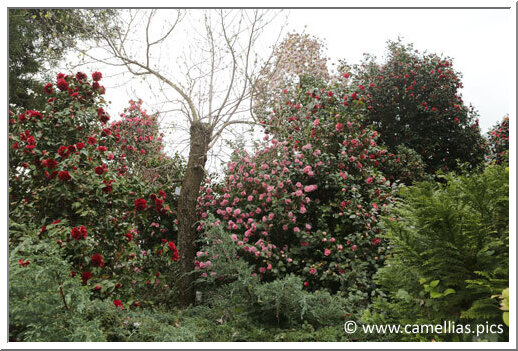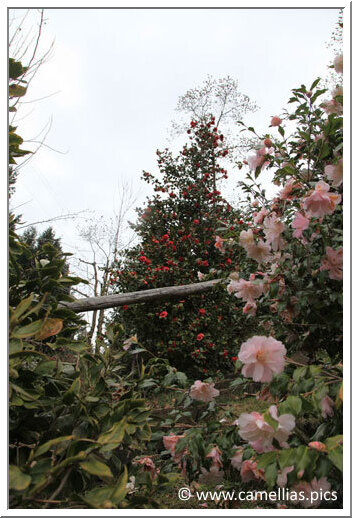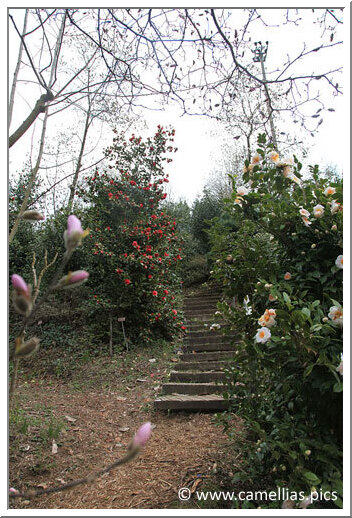 Don't hesitate to group your visit with the Camellia Festival and the Parco delle Camelie at Locarno and the
Isole di Brissago
for the Swiss part of Lago Maggiore. There are also camellias in the italian side (nearby).