Villeroy & Boch plates
Every new year, between 1979 and 2002 (except for 1983,1984, 1987 and 1988), Villeroy & Boch offered to their best customers a plate illustrated by a camellia. Their are 20 of them and we achieved to gather them all. Painting are by Nicolas Liez.
Villeroy & Boch trinkets
Six trinkets were also produced, more difficult to find, with the same drawings as plates.
The trinkets exist in three different sizes.
Mug Villeroy & Boch
A mug exists, C. sinensis
Other plates
Coins and medals
This coin was produced in 1999, for the KunMing Gardening Expo (China), diameter 4 cm


Bronze medal of the Porto's camellia show, 1994, diameter 8 cm


Medal of the Società Italiana della Camelia, 1965, diameter 5 cm
Photos Luc Dhaeze
Cups
A friend offered me this tea cup bought in Japan.
Another typical cup.

With Camellia 'Anemoniflora'.

Stamps
1972 stamps, coming from Albania.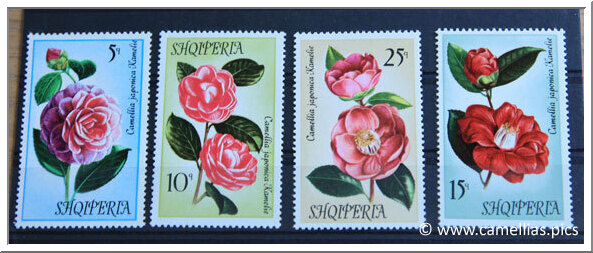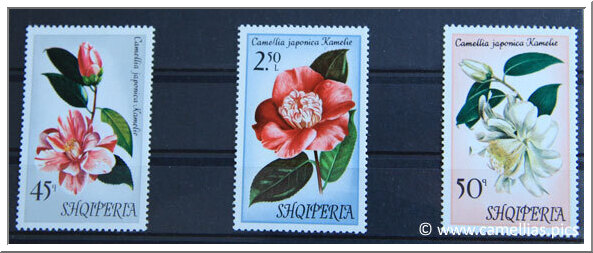 1979 stamps, coming from China.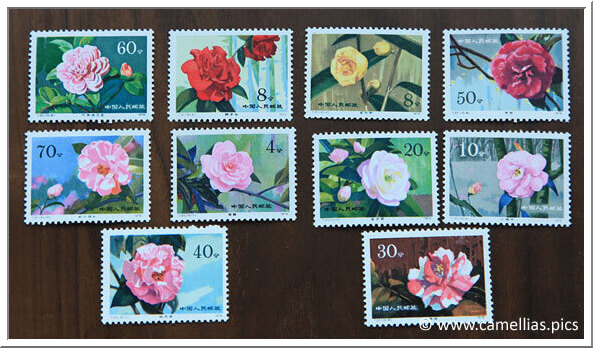 1920 stamp, Xth camellia festival, Locarno, Switzerland.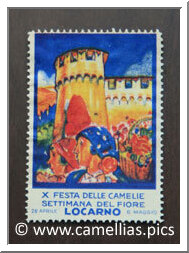 1992 stamps, coming from New-Zealand.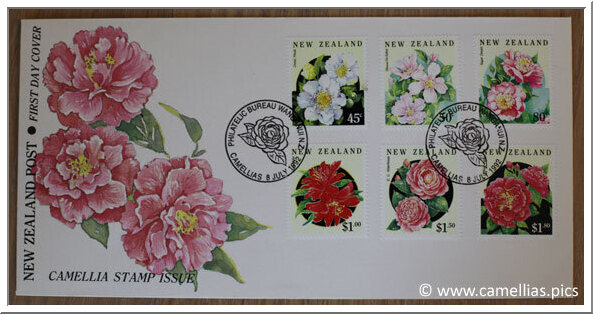 1997 stamp, coming from Monaco.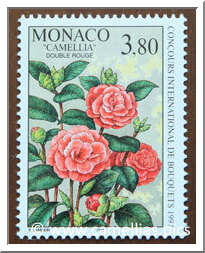 Cards
Card from the 29th Mostra Nazionale della Camellia - Verbania.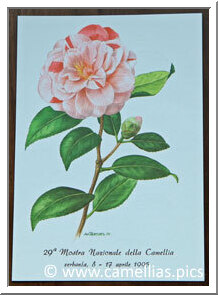 Cathie - www.lovcam.org
03/09/2011